Free agency in the LCS has already been hectic so we are going to do our best and give you some of the LCS roster changes 2021. Keep in mind things are changing every day so there may be some differences or more news that will come out even tomorrow. With that in mind, let's jump into it.
TSM
POE is joining TSM, the "rivalry" is dead now I guess. Bjergsen will actually be PowerOfEvil's coach heading into the new season. POE overall is a good mid-laner and has been known to play some unconventional champions. Hopefully, with Bjergsen there to help him, he can become a great Mid.
TSM Signed SwordArt to be their support. Adding the world's finalist can only be huge in helping the new team build up to possible glory.
Huni joins TSM! The well-known Top lane looks to get back to dominance with a fresh look TSM team.
While it was assumed for some time Lost has officially been named TSM's starting ADC finally.
CLG
In a complete twist from earlier years in the LCS WildTurtle is joining CLG while Doublelift is still on TSM. Turtle has been pretty consistent in the LCS throughout his career and I expect the same to continue.
CLG not only is getting WildTurtle but they will have a new top lane as well. Finn is a young Top Laner and played for Rogue in the LEC. You may have seen Finn play during worlds with Rogue and while they didn't perform the best, Worlds experience is always nice to have.
We are still not even done there. CLG also managed to get Broxah from TL. Broxah made headlines when he came over to NA to begin with, hopefully he can perform well and help bring CLG back to glory with all of the new pieces coming in.
Team Liquid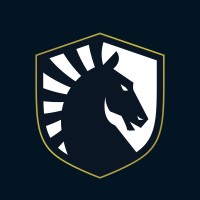 Broxah is far from the only change surrounding TL. A ton of coaching changes are being made but I wont go fully into all of those just know a lot of things behind the scenes have changed.
Alphari is going to take the place of Impact in the top lane. Alphari previously player in the LEC with Origen and hopes to have success with TL going forward.
Another person craving more success is Santorin. After performing really well last year and getting FlyQuest to worlds Santorin showed TL that he could be a good path to that success they both are looking for.
Evil Geniuses
EG will be getting a new support in Ignar. Ignar has been one of the better supports in the LCS so this is a good pick up for EG.
Impact will also join Ignar on Evil Geniuses. The veteran top lane will be a steady force for EG and give them a nice rock to lean on.
Immortals
Immortals have made so huge changes bringing in four new players only leaving Insanity from the last split. Apollo is still on the roster but if he will play is still up for debate. Revenge will be taking over in the Top lane while Xerxe joins Alphari in leaving Origen for NA. Two Oceania are also joining Immortals and happen to both be in the Bot lane. Raes will be the new ADC and Destiny will be the new Support.
FlyQuest
After a rough start to the Summer Split FlyQuest has made the change in the top lane. Trading Licorice over to Golden Guardians.
FlyQuest also moved up their entire FlyQuest Academy Roster into the LCS in hopes to get some synergy and make their way into playoffs.
100 Thieves
100 Thieves quite possibly made the biggest move coming into Summer Split by going out and getting Abbedagge. This is for sure a big upgrade for the team!
Golden Guardians
The top side from GG will already have built in synergy as both "Niles" and "Zoun" are coming from Maryville who has consistently looked like one of if not the best collegiate team. "Niles" was also picked up through the Scouting Grounds Draft, which I personally love to see.
In the Mid lane, we have "Ablazeolive" who is moving up from the GG Academy roster. "Ablazeolive" has actually been around the league for a little while now and along with "Stixxay" who will be the Golden Guardians ADC will provide the more veteran voices in the team. Finally, "Newbie" will be playing along "Stixxay" in support.
LCS Roster Update
I'm sure I've missed a few and I am sorry if I did. I will try and revisit this post and update as more information comes out. If there is still a bunch to come I will likely just make another LCS Roster changes 2021. Hopefully, your team is making the moves they need to become contenders and make the LCS even more fun! Also, let us know what roster changes you think are the best and what you think are possible changes still to come.
In other news
Check out some of our must-have PS5 accessories that would be great Christmas gifts!
A new champion has been revealed! Learn more about Rell the Iron Maiden.
Finally, it's the holidays check out some games to play with family and enjoy the season.