As always our LCS Power Rankings are back again. As we move into playoffs we will keep our LCS Power Rankings to only the teams in playoffs. We also won't be updating the Power Rankings until we get back into the regular season but we will be posting about game predictions and Updates on the matchups.
6. Evil Geniuses
At number 6 we EG. While I think this EG team could very easily take at least a game or two off of anyone in the playoffs I don't think they will be able to put together 3 wins in a series to actually win one. They also probably have the harder side of the lower bracket as they will either get TL or TSM who have both looked pretty good as of late. Maybe with the extra time EG will be able to really get a plan together to give them the best shot but I don't expect to much to come from this team.
5. 100 Thieves
Yes, 100 Thieves are in the upper bracket but with that being said I think them taking even 2 games off of C9 is highly unlikely. While 100 T have looked to get a little bit back on track they are definitely still far from what they were in the Lock In tournament and even in that form they fell at C9's hand. Assuming 100 Thieves lose to C9 in the series even dropping to the lower bracket still doesn't give me much hope. Dignitas have been looking good and are set up for the underdog story.
4. Dignitas
Dignitas could quite possibly be number 3 on this list but I think they fall just short of that. With that being said however they will get some extra time to prepare for their matchup and knowing their opponent will almost certainly going to be 100 Thieves should also help them with preparation. I think this Dig team is fully capable of taking down 100 Thieves if it does come to that.
3. TSM
TSM make our top 3 but will for sure have a fight to stay in the upper bracket. TL will be their first opponent and while TL haven't looked perfect by any means it's hard not to imagine them turning it up during the playoffs. If TSM can manage to take the series into more of a late game party their chances will definitely go up. While I wouldn't give the edge to most of the TSM players I do think their team play overall is probably better. The key for TSM will be to survive the early/mid game and team fight for the win.
2. Team Liquid
Even just getting closer to playoffs we got to see TL start to turn it on just a bit more. I only see the level of play going up for this team. While Tactical has looked a little shaky as of late I think the rest of the team should and will be able to pick up the slack. TL's path to victory is quite the opposite them TSM. TL has one of if not the best early games in the league and will need to push advantages to take advantage of that and get the series win.
1. Cloud9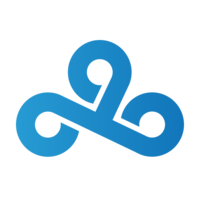 C9 have dropped the ball just a little bit but they have shown how strong they can be already. Not only that but Perkz is known to turn it on when in playoffs situations. Blaber as of now is still most peoples front runner for MVP and he will want to show what he can do against all the best opponents while in the playoffs. If nothing else I feel that it is almost guaranteed that C9 will win at least 1 series which honestly I don't know if that can be said for any other team.
LCS Power Rankings
Playoffs are here and we are beyond excited to have two pretty hype matchups right from the start. While the TSM vs TL series looks like it will be more entertaining 100 T vs C9 is still a rewind back to the 5 game series we had in the Lock In Tournament. Check out our prediction for the first weekend here and let us know who you think will win over on our GameScoutr Twitter account.
In Other News
Just started playing League? Check out our beginners guide to League of Legends. For all your other lol esports news.
As always you can catch all the LCS games here.