The 2021 LCS season is almost here so that means our LCS Power Rankings are too! With Lock In starting the season off on Jan 15th, we don't have too much longer before we see our favorite LCS teams duke it out again. Obviously, the start of the season will be a little different due to the LCS format changes if you haven't caught up on them I highly recommend it. Once you've done that let's get into our LCS Power Rankings for preseason and Lock In!
10. Dignitas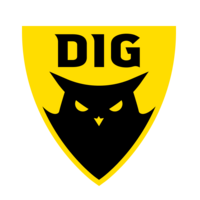 Dignitas is a team I just can't see doing too well this year. While the roster isn't terrible, there is just too much unknown about how the team will work together. On the rift, they may eventually be able to fit together and win but it's hard not to assume out of game things will affect this team. They will have some veteran voices in the team with Aphromoo and Dardoch but the rest of the team is still very unproven. Maybe with their peak play, they might be able to squeak into playoffs but it is rather unlikely.
9. Immortals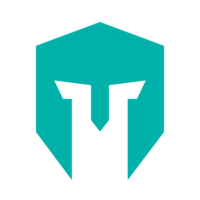 Another big name jungler was signed by the Immortals this year. Xerxe has made his way over from the LEC after a slightly down year. Immortals are clearly hoping Xerxe can have a bounce-back year while bringing his teammates up around him. Insanity is hoping to also grow after a decent level of play last year. The biggest question mark is Revenge, while he did play in Academy last year he never really stood out. Other teams could look to play around the top side and take advantage there. There is a higher chance of Immortals getting everything together especially if Insanity lives up to all the hype behind him.
8. Golden Guardians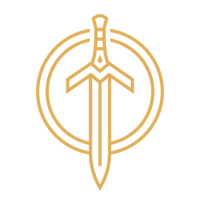 Golden Guardians is a super young team. Two players were signed directly from Scouting Grounds. Those two players being Niles and Iconic, the two will already have some synergy as they both played at Maryville University. Stixxay will obviously be a huge part of this team as he will have to be the veteran voice within the team. He will have Ablazeolive as well who has been around the league for some time but is only just now getting a real chance in the LCS. There is definitely a chance that the young talent can go off and put GG in the upper half of the league but only time will tell.
7. Evil Geniuses
The offseason didn't go quite as planned for EG trying to get big names like Perks or Chovy and getting neither. The team still isn't all that bad by any means, Impact will most likely continue to be the rock EG should be able to fall back on if needed. Evil Geniuses did manage to add Ignar who has been great in the past years. EG still can make a push if all things go right within their team but until we see it they will stay in the middle to the low-end area of our LCS Power Rankings.
6. FlyQuest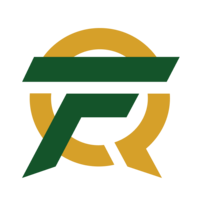 FlyQuest is an interesting team especially with the addition of Josedeodo and Licorice. The team overall is pretty young but most of the players were doing well for themselves on their previous teams even if in Academy. We know Licorice will play at a very high level and may be able to solo carry this team into the top 4. How well the team ends up doing with most likely be up to how well Palafox and Diamond can play in the LCS. Hopefully, if nothing else we can see this team stay together and grow.
5. Counter Logic Gaming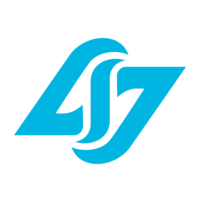 CLG is a hard one to place that's for sure. With three new players in Finn, Broxah, and Wildturtle CLG looks to be moving in the right direction. The pure talent alone is very easily seen within the team but seeing how everyone will work together is bound to be interesting. If the team can work together the Counter Logic Gaming fans may have something to truly cheer about this year.
4. TSM
TSM is also kind of hard to place as they have a whole new team other than their jungle Spica. Bjergsen will also be apart of the team as a coach. PowerOfEvil should be able to hold things down in the mid lane while Spica and SwordArt also provide play at a consistently high level. Lost and Huni on the other hand are a very big question mark. Lost has the potential to be good but we just don't know. While Huni can either be one of the best top lanes or worst just depending on the day. Hopefully, with people like Bjergsen behind the scenes, TSM will be able to make it work.
3. 100 Thieves
Essentially Golden Guardians plus one of if not the best top lane in the LCS in Ssumday and things look promising. While nothing is truly promised 100 Thieves shouldn't really have too many problems with staying at least within the top 4 or 5 teams in the league. It would be awesome to see this team really work well together and make a push for worlds!
2. Cloud9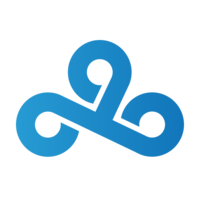 Now some people may want to see C9 ranked at number one and they honestly have a good argument for that to be true. However, Perks is still joining a fully new team as well as having a very unproven top lane in Fudge. Perks will likely be able to play with just about anyone but Fudge being a newer player will probably need time to adjust to the play of the LCS. Cloud9 should be considered one of the front runners to make worlds for the LCS and hopefully have a chance to actually perform as they have in the past.
1. Team Liquid
It shouldn't be too surprising to have TL at number one to start the season. Alphari and Santorin both joined the team in what looks like at least slight upgrades in both roles. With these upgrades, there is a real possibility of this team crushing the rest of the LCS. I think it's pretty safe to say they have at least a top-three player in each role. With Jatt at the helm as well Team Liquid looks scarier than ever and that's why we have them at number one on our LCS Power Rankings for the preseason and Lock In.
LCS Power Rankings
We hope our LCS Power Rankings can at least give you a decent idea of the strength of every team in the LCS. We are super excited for the LCS season and can't wait to see the Lock In on January 15th to the 31st. Let us know what teams you think are going to do well or how you would change our ordering. Good luck to all the teams in the LCS and hopefully your team does well this year! As always you can watch the LCS here.
In Other News
Riot is making an MMO! Find out more about it.
Just started playing League? Check out our beginners guide to League of Legends.