Ubisoft's massively multiplayer racing/extreme sports game Riders Republic delayed until further notice. Riders Republic has a very interesting premise with combining things like mountain biking, snowboarding, wingsuit flying, among other extreme sports of that nature. The game was initially slated for a February 25th release date but is being delayed as to allow for more development time.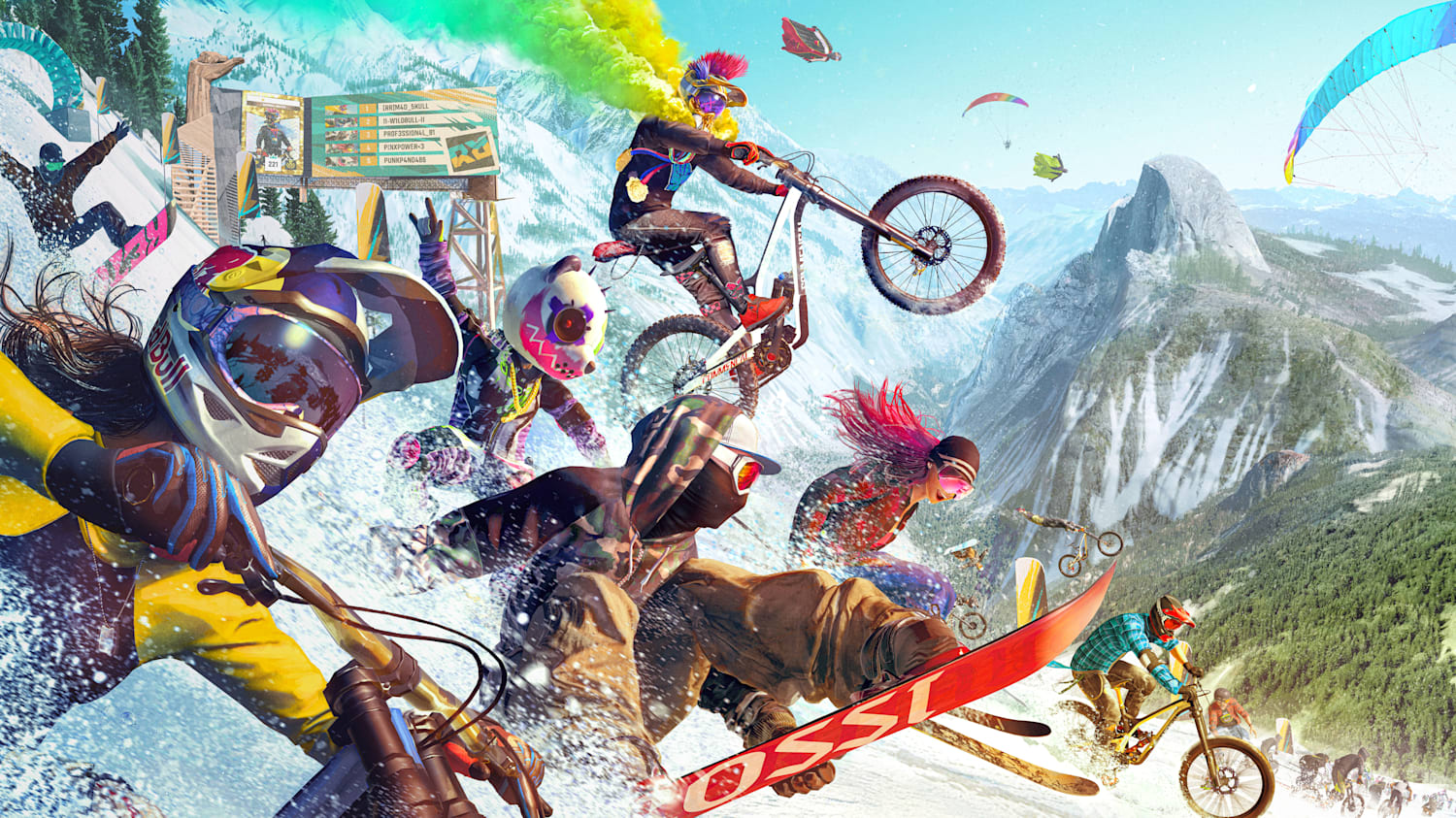 Over on the Riders Republic Twitter account, they explained that they are delaying it in order to make sure the game is "the best fun fueled experience to our players."
Just like I said in a previous post about Outriders being delayed I am a fan of delaying games if they need it. Yes, it sucks as a fan to know it will take more time before we get our hands on the game, especially when it's a game that looks so interesting and fun, but the reality is you want a finished game. Games often get pushed out before they are ready either to meet the release date set years in advance or due to higher-ups in the company only caring about the money side. But as we have seen with Cyberpunk it's not worth it.
When a game is released unfinished and broken it wont be fun to play and can hurt the company and developers in the long run. So as fans of gaming we need to be more understanding with delays and understand that in the long term it will be in our favor to do so. Hopefully it won't be too long before we get the game but I do very much support the choice to delay the release if that is what is needed.
In Other News
While we wait for Riders Republic to be released we can at least be excited about two new announcements with Ubisoft creating an open-world star wars game and Bethesda making an Indiana Jones game.